The Morning Drive with Cousin Andy
MONDAY to FRIDAY -- 06:00 AM - 10:00 AM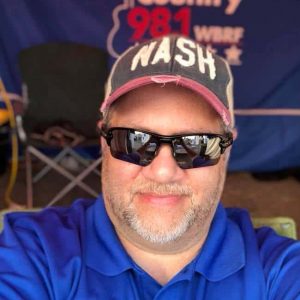 Andy Wright, known affectionately on the Radio as "Cousin Andy", is the Host of the "Good Morning, Good Morning, Good Morning Show" on Classic Country 98.1 FM, weekdays from 5:30 AM to 10 AM.  Prior to hosting this popular Morning Show on his own, Andy co-hosted with CMA Award Winner, "Aunt Eloise Louise Cotton".
Andy, who has served in all facets of broadcasting since 1988, often represents Classic Country 98 on location at events such as NASCAR Races, Country Music Concerts, Fairs such as the Dixie Classic Fair in Winston-Salem, NC, Music Festivals such as MerleFest and HoustonFest, and at live remote broadcasts from various businesses.
Andy also enjoys deejaying and being an emcee for various parties and events.
Everyone loves Cousin Andy, with his unique sense of humor and believable personality!  He never meets a stranger!
Andy graduated from Independence High School in 1986, and then went on to graduate, in 1990, from Lincoln Memorial University in Tennessee with a B.S. in Mass Communications/Broadcast Communications.
Andy was born on December 31, 1967.
Family includes wife ~ Angel, 3 children ~ Luke, Lauren, and Natalie.
Announcer, Account Executive, and Mobile Deejay for all kinds of parties and events.
Hobbies ~ Camping, listening to all kinds of good music, and spending time with family